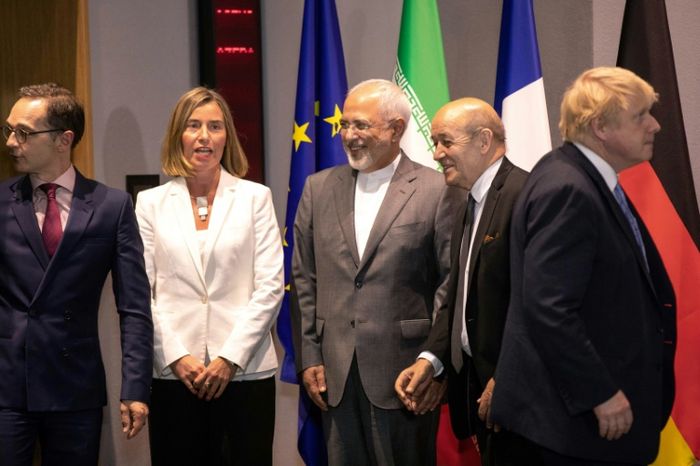 Last month, in its first report since the USA withdrawal from the 2015 nuclear deal that Israel also opposes, the IAEA said that Iran continues to stay below the maximum level to which it allowed to enrich uranium and appears to be fulfilling other obligations.
The modest steps announced Tuesday appeared to be mainly aimed at signalling that Iran could resume its drive toward industrial-scale enrichment if the nuclear accord comes unraveled.
"The leader [Khamenei] meant that we should accelerate some process. linked to our nuclear work capacity to move forward faster in case [it's] needed", Kamalvandi said.
Iran's regional arch-foe Israel has always been opposed to the 2015 Joint Comprehensive Plan of Action (JCPOA) and in April Netanyahu unveiled an intelligence trove on Iran's alleged nuclear ambitions.
The German leader reaffirmed her commitment to the deal, "although we have disagreements about the effectiveness of the agreement", she made it apparent that Berlin wishes to prevent Iran from acquiring nuclear weapons.
Iran's supreme leader Ayatollah Ali Khamenei on Monday warned European leaders to drop their "dream" of Tehran continuing to curb its nuclear program despite renewed economic sanctions.
The agreement saw these countries ditching hefty sanctions against Iran, which would in turn not develop nuclear weapons. "UF6 (uranium hexafluoride). will start on Tuesday", Kamalvandi said.
More news: Lava from Guatemala volcano kills at least 7
More news: Samuel Umtiti agrees new deal at FC Barcelona
More news: Sane remains upbeat despite World Cup snub
In exchange, the country received relief from crippling sanctions, most of which were lifted in January 2016.
Earlier Monday, the director of the International Atomic Energy Agency renewed calls for Iran to provide "timely and proactive cooperation" in inspections that are part of the nuclear deal.
The other signatories to the JCPOA have been scrambling to find ways to keep it going since Trump's announcement that he would pull out and reinstate U.S. sanctions. Under the JCPOA, Iran was limited to enriching uranium to 3.67 percent-enough to use in civilian power plants, but not in weapons.
Khamenei has dismissed these suggestions, and laid out Iran's demands for staying in the deal.
Zarif, in a letter to his counterparts last week, asked the remaining countries in the Iran deal to "make up" for his country's losses if they want to save the deal, reports the Israeli newspaper Haaretz.
Issacharoff said that despite "differences of opinion" on how to achieve the aim of hemming in Iran on nuclear matters, "we share the same goal".