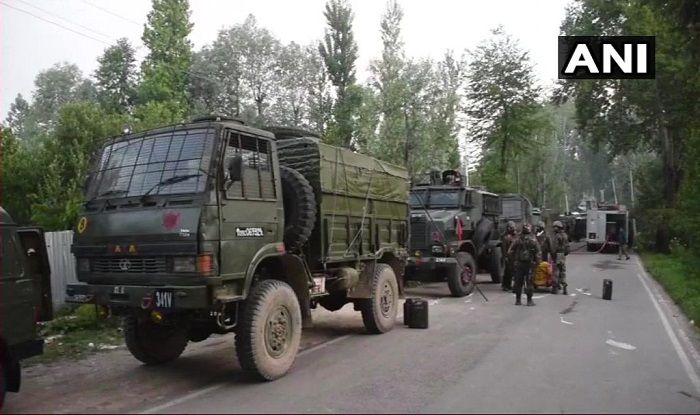 Police said the militants believed to be three in number managed to break the cordon during wee hours and escape from the spot.
A gunfight broke out between government forces and militants at a village in south Kashmir's Pulwama district on Friday late night.
House owner Bashir Ahmad suffered a bullet injury in his shoulder during the gunfight and was shifted to hospital.
In the initial exchange of fire, CRPF jawan Mandeep Kumar sustained injuries and later succumbed.
More news: Popular encrypted e-mail standards unsafe
More news: Las Vegas evens Stanley Cup series with Winnipeg
More news: Warriors Overcome Harden's Rockets In Game One Of Western Conference Finals
On May 7, one CRPF personnel was injured after terrorists hurled a grenade at Tahab Chowk in Jammu and Kashmir's Pulwama district. The annual report of the Ministry of Home Affairs for 2017-18, released in April, said that since the advent of militancy in Jammu and Kashmir in 1990, a total of 13,976 civilians and 5,123 security personnel have lost their lives till December 31, 2017.
"The terrorists fled under the cover of darkness", said a police officer.
A mob threw stones at the forces a little distance away, forcing them to call off the operation apprehending an escalation. He belonged to Central Reserve Police Force's 182nd Battalion.
"The terrorists were locals and some were new recruits", said Senior Superintendent of Police (Pulwama) Mohammad Aslam, adding, "Stone pelting did not have any impact on the cordon". It said a group of four to six militants are hiding inside a house in the village which has been marked off.