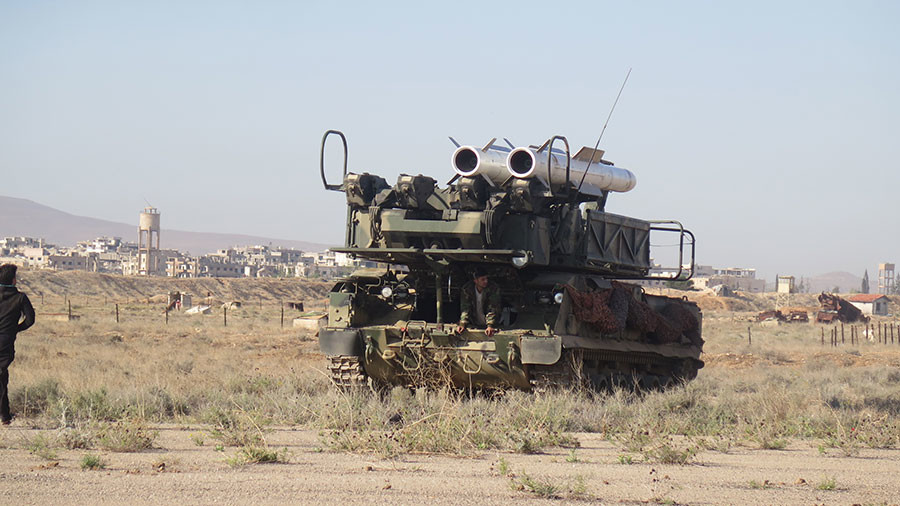 Syrian state television says the country's air defenses shot down missiles targeting its Shayrat airfield late on April 16. Meanwhile, the state news agency SANA reported the overnight attack in Homs, spelling no further details but added that the source of the missile strike is not yet known amid speculations that Israel is more likely to be behind the attack after the Pentagon denied carrying out operations on the aforementioned airbases.
Protection Secretary Mattis stated during the time that the Pentagon was careful to ensure the protection of Allied troops and also Syrian civilians inside the area and also that no follow-up attacks were planned. Shayrat airbase was targeted previous year in a USA cruise missile attack in response to a chemical attack that killed at least 70 people, including children on the rebel held town of Khan Sheikhoun.
Saturday's strike: The US, France and the United Kingdom launched airstrikes against Syrian government targets on Saturday in response to an alleged chemical weapons attack by the government on civilians in Douma city near Damascus.
There has been speculation that Israel launched the strikes.
More news: Republic Token (REN) soars 0.55% on April 15-16
More news: Gwyneth Paltrow hints star-studded bash was secret wedding
More news: Eminem Closes Out Coachella Weekend 1 With Commanding Performance
Big explosions were heard on Monday night near the same air base, southeast of the city of Homs, and in eastern Qalamoun near Damascus where two other air bases are located, the Syrian Observatory for Human rights reported.
Syria and its main allies Iran and Russian Federation blamed Israel for that attack.
A local reporter for The Arab News said Israeli warplanes were spotted in Syrian airspace just before the missiles were reported.
Asked about the missile attack, an Israeli military spokesman said, "We don't comment on such reports".