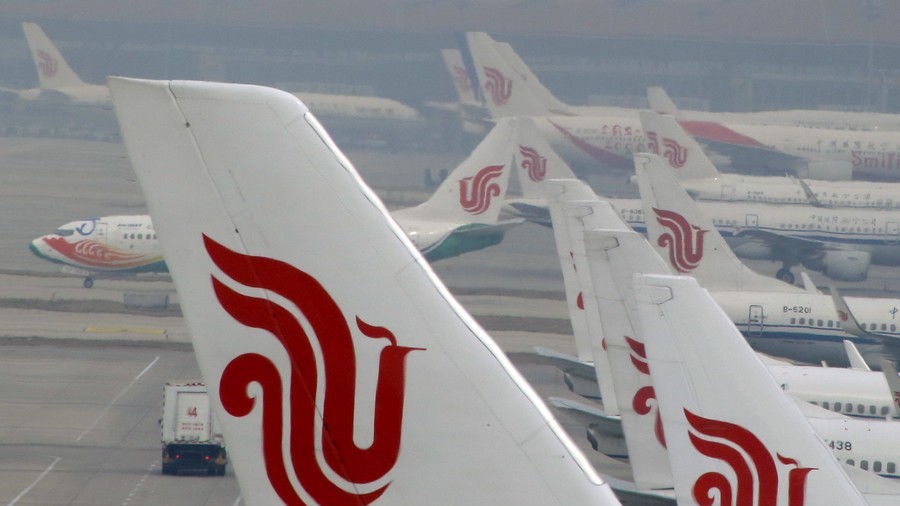 An Air China flight to Beijing made an unscheduled landing in Zhengzhou city on Sunday after a passenger threatened a flight attendant with a fountain pen, the country's civil aviation authority said, according to Reuters.
Chinese police said preliminary investigations found the 41-year-old passenger, identified only by his last name Xu, had a "history of mental illness".
As the channel CGTN, the plane made flight from Changsha to Beijing.
Some reports suggest the flight attendant was held against her will with a fountain pen but a photo of a craft knife has now emerged as the real weapon used by the passenger. The Airbus A321 aircraft landed safely approximately 1hr 15mins after takeoff - Chinese authorities have said that no passengers or crew were injured.
More news: Giant asteroid 2018 GE3 makes surprise fly-by past Earth
More news: Former Seattle gorilla gives birth to baby boy
More news: SC to hear plea for transfer of Kathua trial at noon
The city's airport described the reason for the diversion as "illegal interference", adding that other passengers were in a stable mood and the airport was operating normally.
A passenger, who witnessed the alleged incident, told The Xiaoxiang Morning Herald the "disturbance" unfolded in either the first or business class cabins, however, no one from the economy class could see anything because the curtains separating the sections were closed.
The passenger looked out the window and saw many police cars, ambulances and fire engines parked outside the plane as it was landing in Zhengzhou, the newspaper said in a Weibo post.