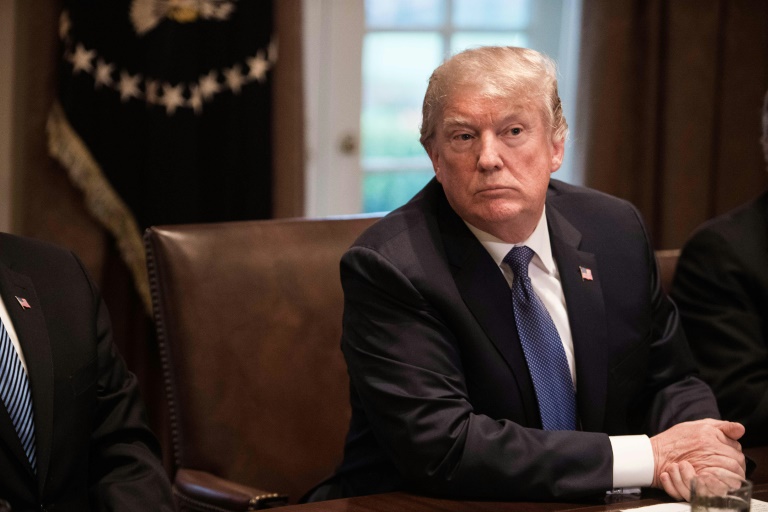 The White House said Wednesday that "all options are on the table" in regard to the US response to the deadly chemical weapons attack in Syria, noting that President Trump held both Russian Federation and Syria responsible.
White House said President Trump has not laid out a timetable on possible Syria action and that he is leaving a number of options on Syria besides a missile strike.
Trump has claimed that Syrian President Bashar al-Assad's administration has used chemical weapons, and that the USA is considering a response, including military attacks.
"They agreed it was vital that the use of chemical weapons did not go unchallenged, and on the need to deter the further use of chemical weapons by the Assad regime", a Downing Street spokesperson said. She repeatedly said the president and his national security team continue to discuss "a number of options", reminding reporters "all of those options are still on the table". "A final decision hasn't been made". Whether he has gotten cold feet or simply made an announcement that wasn't ready for public consumption, it was a pretty stunning bit of backtracking from the White House on Wednesday afternoon. Mr. Trump said. "The nations of the world can be judged by the friends they keep".
On Monday, Mr. Trump said a decision on how to respond to the attacks would come in "24 to 48" hours.
More news: National Park Service Announces Park Entrance Fee Increases
More news: Royal Dutch Shell Plc (RDSB) Given Average Rating of "Buy" by Analysts
More news: Beyoncé to Reunite Destiny's Child at Coachella
The whole thing is causing concern in some corners of Capitol Hill. Sen. "It is happening too much", said Corker, who once harshly criticized Trump but has since realigned with him.
"We are continuing to assess intelligence and are engaged in conversation with our partners and allies", White House press secretary Sarah Sanders said.
"Listen, before anything happens, there will be a meeting chaired by the president", the official said.
Mattis' remarks at a House Armed Services Committee hearing followed a series of Trump tweets this week that initially indicated he was committed to bombing Syria but later suggested he was awaiting further advice and assessment.