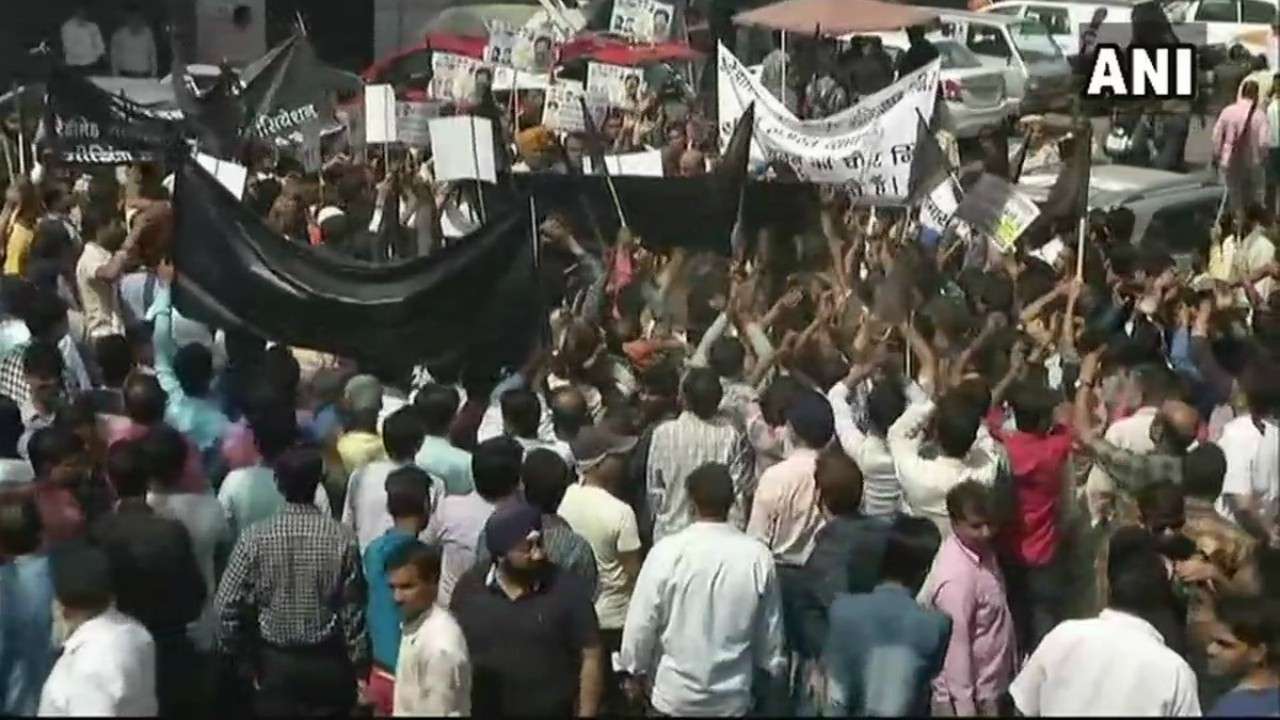 "In today's meeting, it was decided that an all-party delegation will meet the (SC-appointed) monitoring committee to find a solution to the sealing issue", Sisodia said.
Hitting back at Chief Minister Arvind Kejriwal over the ongoing sealing drive, Delhi BJP chief Manoj Tiwari today said if the AAP dispensation is committed to find a solution, it should immediately hold a special session of the Assembly and pass a resolution.
The sealing drive, which started in December 2017 on orders of the Supreme Court-appointed Monitoring Committee, has affected markets across the city.
The sealing drive - being carried out by the three BJP-led city municipal corporations under the guidance of the Monitoring Committee - has been launched against the business establishments using residential properties for commercial purposes and the ones which have not paid conversion charges.
Meanwhile, the BJP has made a decision to boycott the all-party meet called by Kejriwal even as the AAP slammed Tiwari for touring overseas at a time when city traders were facing problems.
Maken attacked the BJP for boycotting the talks, stressing that parties needed to "collectively find a solution" to the traders' problems.
More news: Legal case could allow Brits to keep European Union citizenship after Brexit
More news: Parents of Chibok Abducted Schoolgirls To Sympathise With Dapchi GGSTC Missing Schoolgirls
More news: Missing epidemiologist was not passed over for promotion — CDC chief
Aam Aadmi Party (AAP) and Congress MPs will also raise the issue in Parliament, both leaders said.
Confirming that the BJP would not attend the all-party meet, its Delhi general secretary Ravinder Gupta said that after a delegation of the saffron party was "misbehaved with" at the CM residence, it is clear that AAP doesn't believe in a political dialogue.
In solidarity with Prakash, IAS officers as well as Civil Services officers of Delhi and Andaman and Nicobar Islands have not been attending meetings with AAP ministers, and only maintaining written communication with them. "I assure you from my side that my party and government will do whatever is needed to put an end to sealing and to reopen shops that have already been sealed", wrote the Delhi Chief Minister. AICC sources said Mr. Gandhi was briefed about the matter by Mr. Maken after the all-party meeting at Kejriwal's residence.
Following the sealing drive, traders had alleged that they were beaten up by the Delhi Police personnel deployed on the spot.
After the meeting, Maken said the discussion was fruitful.
The Monitoring Committee was set up by the Supreme Court in 2006.