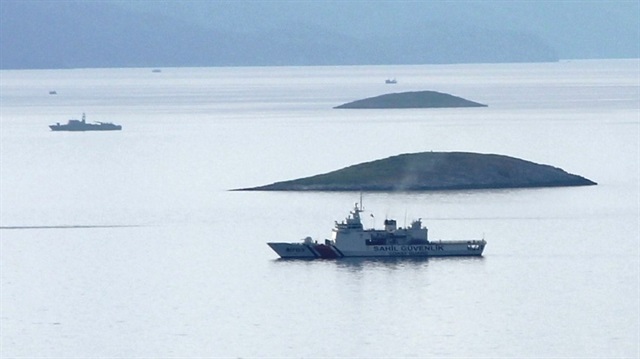 Prime Minister Alexis Tsipras told Turkish Prime Minister Binali Yildirim on Tuesday that incidents like the one in the region of Imia on Monday "directly undermine Greek-Turkish relations".
Earlier, Greek authorities say a Turkish coast guard patrol vessel has rammed a Greek coast guard boat near a pair of Aegean Sea islets.
The incident occurred near the uninhabited Imia islets, just off the Turkish coast and a historic flashpoint in a long-running demarcation dispute. Following the warning, the Greek boat left Turkey's territorial waters.
German Defense Minister Ursula von der Leyen, Greek Defense Minister Panos Kammenos and Italian Defense Minister Roberta Pinotti during signature ceremony on the side meeting of NATO Defense Ministers at NATO headquarters in Brussels, on Thursday.
More news: Matt Jenkins returns to West Brom as new chief exec
More news: Microsoft Ships the First Redstone 5 Build, Launches Windows App Previews
More news: Mauro Icardi to Man Utd
The ramming incident comes as Turkish President Recep Tayyip Erdogan issued a warning on Tuesday (February 13) to Greece, Cyprus and worldwide companies exploring for gas in the eastern Mediterranean not to "step out of line" and encroach on Turkey's rights.
He said: "We have reached an agreement that as of now (tensions) are settled politically and diplomatically in a more calm way, through mutual understanding and with the channels of dialogue constantly open".
Greece also seems ready to deescalate the situation with its North Atlantic Treaty Organisation ally. "But Greece is also a country that must defend its territorial integrity as well as Europe's borders".