In August, Tom injured himself while performing a jump between two high-rise buildings in London and movie studio Paramount revealed he had broken his ankle and filming was taking a temporary hiatus.
Cruise is famous for doing his own stunts, but injured himself previous year when he miscalculated a jump between two buildings during a shoot in London and broke his ankle.
A video was shared showing the 55-year-old leap between... The actor has returned to the set of "Mission: Impossible 6" to film more death-defying stunts, five months after breaking his ankle during an accident on the set of the action movie.
On Saturday, the American star was back at it, seen sprinting through Blackfriars rail bridge over the Thames, with a helicopter chasing him.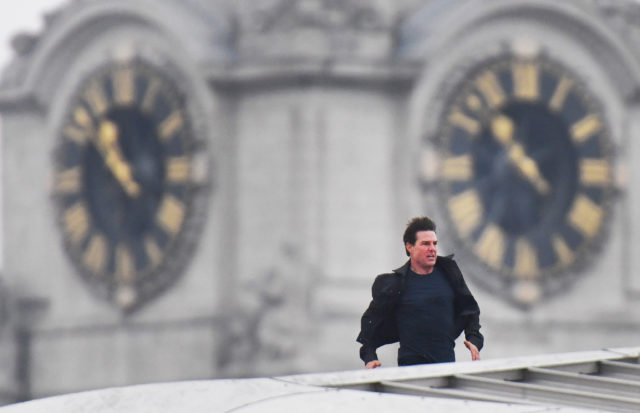 Tom Cruise runs along the rooftop of Blackfriars station in London
Neither the star nor writer-director Christopher McQuarrie have commented publicly, including on social media, about Cruise's return.
Traffic was halted and boats kept from the area while the scenes were being shot. Production should now be close to wrapping, and Cruise is currently preparing for his return as Maverick in the long-rumoured Top Gun sequel, which is expected to shoot this year.
But McQuarrie insisted the sixth instalment of the action franchise remains set for 27 July.
More news: Some Chibok girls abducted by Boko Haram vow not to return
More news: NAIAS 2018: Ford revives a movie icon with Mustang Bullit
More news: Here Are Donald Trump's Most Racist Actions And Comments Since 1973