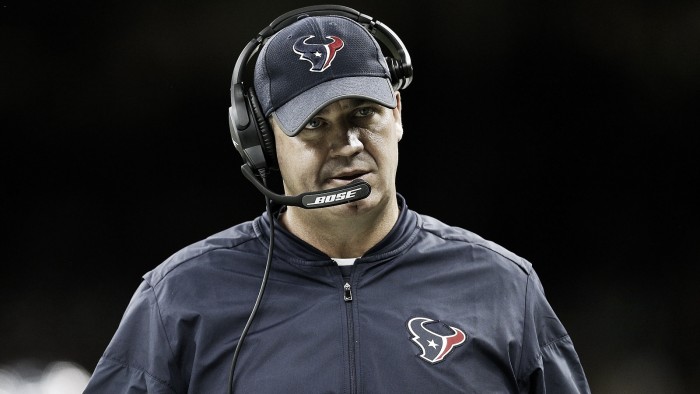 The Houston Texans have a new man in charge - and it is one with significant New Jersey ties.
Gaine was considered as the front-runner from the start because of his familiarity with the organization and how much respect the Texans have for him, including owner Bob McNair, vice chairman Cal McNair, president Jamey Rootes and O'Brian, all of whom were on the search committee with Jed Hughes from Korn Ferry.
Former Don Bosco Prep standout Brian Gaine, a Class of 1991 product, is reportedly set to be named the next general manager of the Texans, according to NFL Network's Ian Rapoport.
Gaine will be replacing Rick Smith who has taken a leave of absence from the team to help his family while his wife undergoes treatment for breast cancer.
More news: Apple Inc. (AAPL) Shares Bought by Delta Asset Management LLC TN
More news: Harry Kane breaks record as Tottenham thump Everton
More news: Golden Globe Winner Aziz Ansari Accused Of Sexual Assault
The Pearl River, N.Y., native will not have a first-round pick to work with after Smith shipped it to the Browns for the right to move up and select Deshaun Watson.
Gaine is finally getting his shot at running an National Football League franchise after his eighth interview for an opening.
Before coming to Houston, Gaine, worked in scouting/personnel with the New York Jets (1999-2004), Dallas Cowboys (2005-07) and Miami Dolphins (2008-13). He's interviewed for openings with the Bills, 49ers, Eagles, Bears and Jets. The Texans were on pace to either win their third straight AFC South title or qualify for the playoffs as a wild-card team prior to Watson's injury, so Gaine will have an intriguing opportunity to take over a possible ready-made contender.