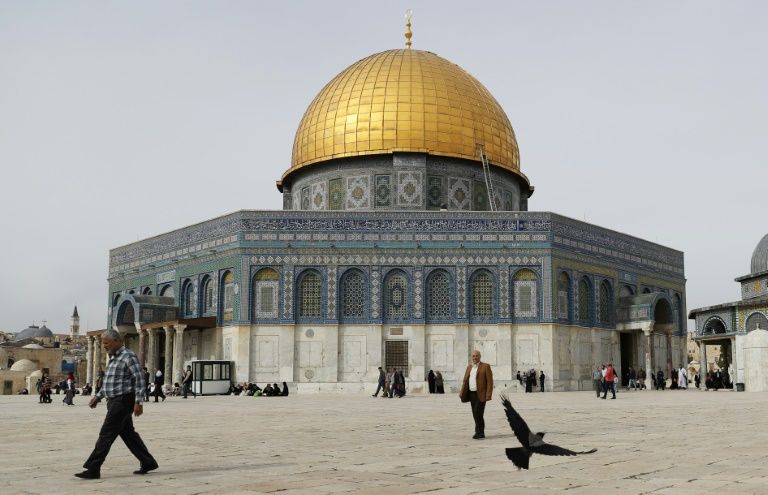 Trump's tweets came just hours after USA ambassador to the UN, Nikki Haley, announced presidential intentions to punish the Palestinians over their refusal to hold negotiations with Israel.
The Palestinian Authority (PA) fired back at President Donald Trump's tweets on Tuesday that threatened to cut off aid to the Palestinians for their refusal to negotiate with Israel. Barghouti added that Washington is no longer part of the peace process due to Trump's position toward Israel.
The comments, which came in a pair of characteristically inflammatory tweets, appeared to acknowledge that any prospects of reviving the dormant "peace process" have been diminished by his controversial move in December unilaterally to recognise Jerusalem as the capital of Israel.
According to USA officials, only a relatively small amount of the more than $220 million that the U.S. was planning to send to the Palestinians in the current budget year actually goes to the Palestinian Authority.
While the Trump administration stressed that the embassy move was not meant to derail its push for a lasting peace in the region, it inflamed tensions on the ground.
Trump's policy shift on Jerusalem al-Quds led Palestinian President Mahmoud Abbas to formally declare that Palestinians would no longer accept the U.S. as a mediator to help resolve the decades-long Israeli-Palestinian conflict as Washington is "completely biased" towards Tel Aviv.
Early Tuesday, the Israeli parliament voted to make it more hard for both sides to negotiate Jerusalem in any peace negotiations.
More news: Tamil Nadu : Bus strike called off, services resumes after eight days
More news: TradeLink Capital LLC Invests $210000 in Twenty-First Century Fox, Inc. (FOXA)
More news: Donald Trump: China not helpful enough on North Korea
The status of Jerusalem has historically been a major sticking point in negotiations between Israelis and Palestinians. Occupied by Israel in the 1967 Middle East war, east Jerusalem is sought by Palestinians to be the capital of their future state.
It should be noted that in July, the Trump administration signaled that it will continue to fund UNRWA as part of its commitment to achieving a peace agreement.
President Trump appears to be on the course to punish the United Nations after 128 members voted against the US decision to move its Israeli embassy from Tel Aviv to Jerusalem.
U.S. funding for the Palestinians is $260m, with an additional $50m used to support Palestinian security services, which cooperate with their Israeli counterparts.
On the ground, he expressed optimism about the peace effort. "How can I provide food for us without it?"
It was unclear which payments to the Palestinian Authority the president was questioning.
She said the Trump administration's call to cut aid to UNRWA was "correct and important". The president accused Pakistani leaders of giving "safe haven to the terrorists we hunt in Afghanistan, with little help".