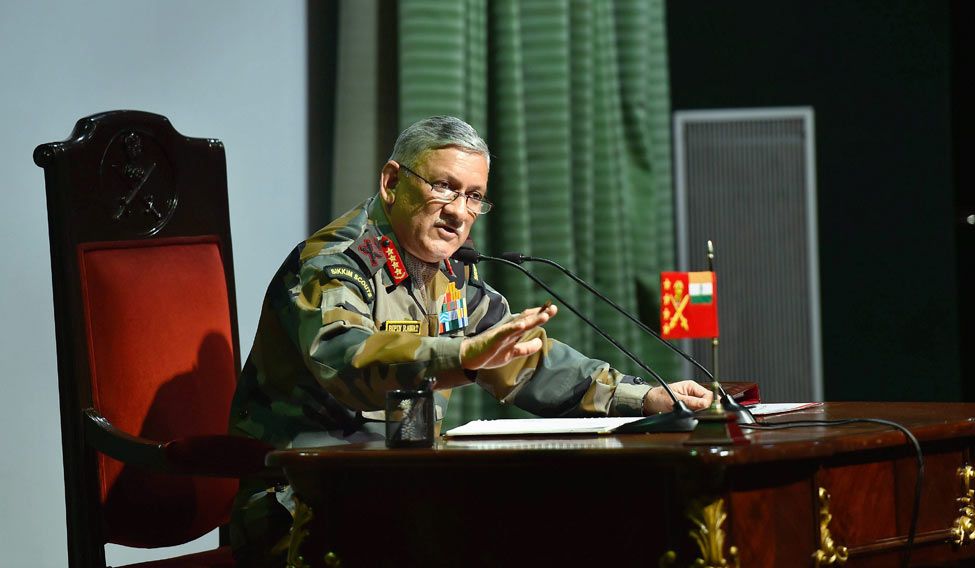 Addressing the media here, Gen Rawat said the time had come for India to shift focus to its northern border and the country was capable of handling China's assertiveness along it. "The process of disengagement at Doklam was to ensure that the soldiers of two armies are not face-to-face". We will not allow our territory to intruded.
However, Rawat admitted that the Chinese troop strength in Doklam had gone down recently. However, there could be some movement once the winter months are over. Why are they taking risks?
The nuclear-armed neighbours have in the past gone to war over their border and a year ago were involved in a showdown over a Himalayan plateau claimed by China and Bhutan, which is an ally of India . The event provides an opportunity for the stakeholders to interact and understand the requirements of each other and respond in a way to bring coherence in the system that will eventually strengthen their partnerships and enhance the National preparedness level.
"But to say complete pressure has been put on Pakistan... let us see it is a step by step process. This year it will shift to North Kashmir's Baramulla, Pattan, Handwara, Kupwara, Sopire and Lolab and some northern areas of Bandipore so that the infiltration can be thwarted there", General Rawat said. He said the government had told the army to conduct operation "in the manner they deem fit".
More news: Rep. McSally Officially Jumps Into Arizona Senate Race
More news: What Is Swatting? 911 Prank Call Leads To Man's Death In Kansas
More news: Suspect in fatal hoax call in Wichita makes court appearance
Rawat also averred that the government too is dealing with the situation on the diplomatic front.
Asked about increase in ceasefire violations along the Line of Control, the Army Chief said India has started targeting Pakistan posts which support terrorists in infiltrating on Indian side.
"Terrorists are a disposable commodity for Pakistan. They (Pakistan) are feeling the pain", he said. "Troops are earmarked, should a situation arise our troops are ready to cater", said the Army chief. "We will call their bluff. Already, Pakistan has suffered 3-4 times higher casualties due to the retaliatory action following the ceasefire violation", he said in his annual media briefing ahead of Army Day.