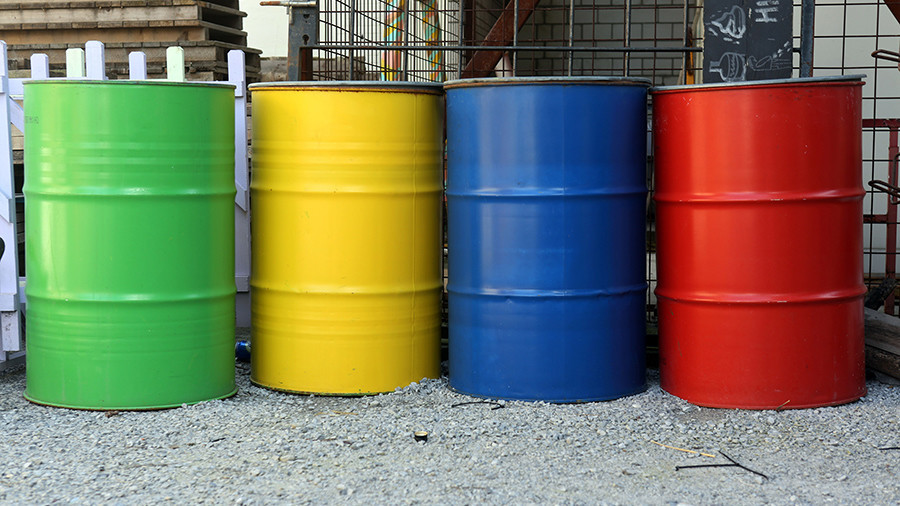 At these prices, shale oil production becomes more economical in more areas.
Brent crude futures traded 55 cents lower at $68.71 a barrel at 1253 GMT.
USA crude oil production is expected to surge to more than 11 million barrels a day (mb/d) by the end of next year (2019), according to the latest forecasts from the American government on Tuesday.
That would sideline the estimated 1 million barrels of Iranian oil per day on the market already and would come at a time when the market has little room for disruptions.
Oil prices have surged more than 13 per cent since early December, and there are indications of overheating.
West Texas Intermediate is expected to average $4 below Brent this year and next, EIA said, down from the $6 price differential in the fourth quarter of last year as current constraints on transportation capacity between Cushing, Oklahoma, and the Gulf Coast are expected to lessen. To stabilize the oil market and stop prices from continuing to fall, a change in strategy was needed and many producers cut their production.
The EIA revised its production growth forecast for 2018 sharply higher to 970,000 bpd from 780,000 bpd in its previous outlook.
More news: Investors Are Turning Their Attention Towards General Electric Company (GE): Shares Move
More news: A Technical Strategy for Intel Corporation (INTC), Twenty-First Century Fox, Inc. (FOXA)
More news: Boat with 40 kids onboard capsizes in Dahanu
USA production for 2017 averaged an estimated 9.3 million bpd, and is estimated to have averaged 9.9 million bpd in December, EIA said.
US crude inventories fell 4.9 million barrels last week, more than the 3.9-million decline forecast, but bigger-than-expected builds in gasoline and fuel stocks offset that drawdown, the Energy Information Administration reported. "As per the International Energy Agency's latest data U.S. production has been averaging 9.6 million barrels per day", the report said.
USA production growth is estimated at 1.5 million bpd in 2018 and 1 million bpd in 2019, with Canada and Brazil expected to contribute combined growth in both years of some 400,000 bpd.
US output will continue to rise in 2019, surpassing 11 million bpd by the end of that year, the EIA report said. In 2019, crude oil production is forecast to rise to an average of 10.8 million b/d. Demand is expected to climb an additional 340,000 bpd in 2019 to 20.65 million bpd, the agency said.
Only Russia and Saudi Arabia have produced more crude, hitting peak output of over 11 million bpd and about 10.7 million bpd respectively in recent years.
Meanwhile, US production is showing signs of levelling after after huge shale oil output in the past two years.
As Asian demand for crude oil and petroleum products increase, supply considerations to transport crude oil to Asia are increasingly part of the price formation for global crude oil benchmarks.