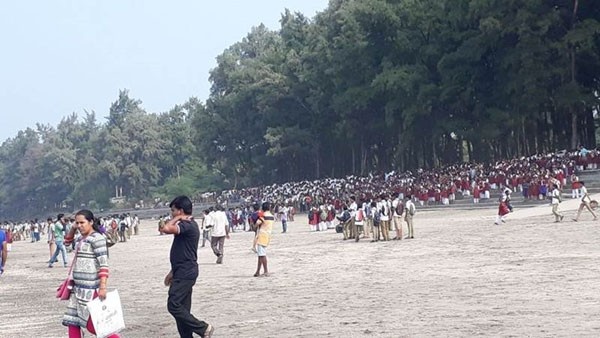 Four feared dead after a boat with 40 school children on board capsizes 2 nautical miles from the sea shore in Dahanu in Maharashtra.
25 students were rescued out of the 40 students who were on board the boat, according to preliminary reports. Local fishermen and agencies have rescued 32 children. Search operations for the remaining are underway.
'All our local officers and staff are on the spot. "Rescue teams from other departments are also there", Superintendent of Police, Palghar was quoted saying. Coast Guard has flown its helicopters for search opera, ' he added.
More news: Spieth's quad costly as Kirk, Johnson lead in Hawaii
More news: Orange County commissioner condemns Trump's Haiti remarks
More news: Hulu Orders Two-Seasons Of New 'Animaniacs' Episodes
"Overloading is said to be the cause of the mishap". Students were not provided with life jackets.
Dahanu is a coastal town and a municipal council in Palghar district of Maharashtra state in Konkan division.