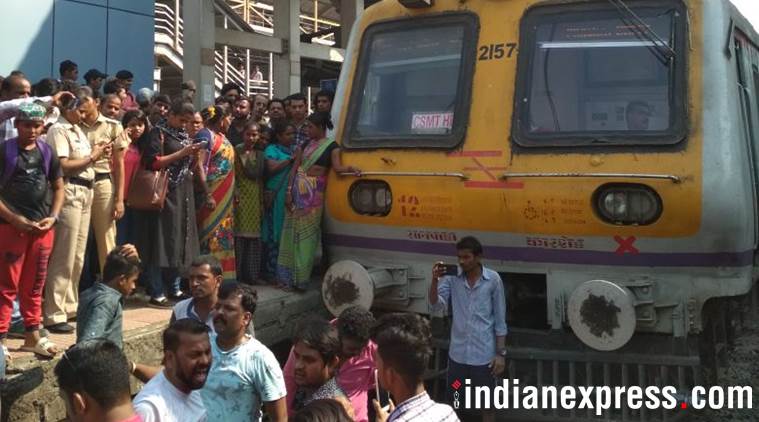 Today, a state-wide bandh is underway in Maharashtra, after a call given by Dalit leaders in protest against the violence that engulfed the state for the last two days.
When asked about the response to the bandh, Ambedkar said: "We have called for a peaceful bandh".
Fadnavis said a Rs 10 lakh compensation would be given to kin of the youth killed and his death would be probed by the CID.
"We had given an adjournment notice in the Rajya Sabha for taking up the issue of violence against Dalits in Maharashtra, but our voice was suppressed and live telecast was stopped", he told reporters.
The protests were held in Nagpur, Pune and Baramati and incidents of road blockades, arson and stone-pelting were reported in Mumbai and neighbouring areas. In Mumbai, the bandh took a toll on road traffic, rail traffic, business and even Bollywood.
There were reports of journalists being attacked and vocal anger towards the media, whom one protester accused of ignoring violence against Dalits and being "sold to politicians". The bus drivers' association refused to ply buses during the day in fear of buses being vandalised by protesters.
More news: Dog walks 20 miles twice to get back to family
More news: New BLACK PANTHER Featurette - Warriors of Wakanda
More news: Could a treaty with North Korea be conceived in Vancouver?
The University of Mumbai cancelled nine scheduled examinations.
Mumbai's famed tiffin carriers, Dabbawalas, chose not to provide their services on Wednesday.
While the state government said it hasn't declared a holiday in schools on Wednesday due to the bandh, bus operators said they won't run school buses in Mumbai on Wednesday. Protesters attempted "rail roko" at several places including Thane, Ghatkopar, Nallasopara, Dombivli, Kanjurmarg among other places.
Earlier, protesters tried to halt a train at Thane Railway Station, but were immediately cleared off by the Railway Protection Force (RPF) and Government Railway Police (GRP) officials. Services of AC local have been suspended for the day in view of large-scale protests. Protests also blocked Chembur, Sion, Wadala, Parel, Worli, Bandra-Kurla Complex and MMRDA Grounds among other places. The Pune-Mumbai Expressway was blocked for a short while at the Urse toll plaza.
Over 50 BEST buses were vandalized by protesters and four bus drivers were injured, police said.
The violence erupted on Monday in Pune at an event to mark the 200th anniversary of the battle of Bhima-Koregaon in which the British Army comprising Dalits had defeated the Peshwas. The Peshwas were Brahmins and the victory is seen as a symbol of Dalit assertiveness. These protests in the author's opinion do not relate themselves to the Maratha-Dalit divide, but is another catalyst trying to tap into a vote-bank.