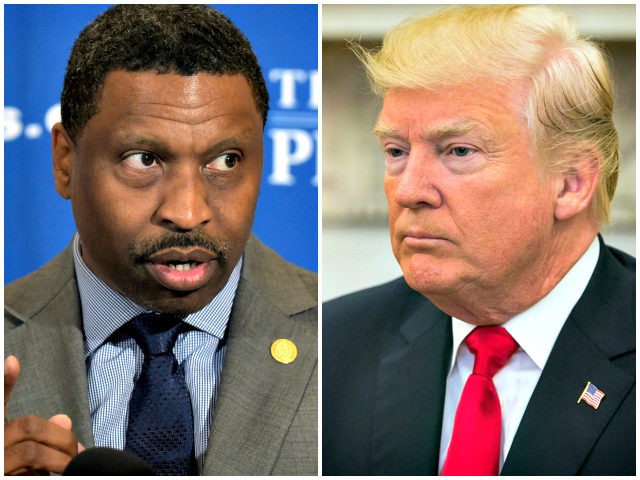 "President Trump's attendance and his hurtful policies are an insult to the people portrayed in this civil rights museum". Officials insist the museums aren't meant to be "separate-but-equal" in a state where that phrase was invoked to maintain segregated school systems for whites and blacks that were separate and distinctly unequal.
While both museums will greatly advance patrons' understanding of our state and its past, it is the Civil Rights Museum that is drawing particular interest.
President Donald Trump is scheduled to attend the museums' opening, a White House official said on Monday, speaking on condition of anonymity to discuss the trip before it is formally announced. Republican Gov. Phil Bryant, a Trump supporter, invited the president.
Lewis was one of the original Freedom Riders, a primary organizer of the March on Washington, and famously had his skull fractured while leading a civil rights march in Selma, Alabama in 1965.
More news: WH Pushes Back on 'Ridiculous' Health Questions Following Trump's 'Slurred Speech'
More news: MGM Resorts International backing Osaka bid for World Expo 2025
More news: Thieves Rob R. Kelly's Atlanta-Area Home Dry
One of the nation's poorest States, with a population that's 59% white and 38% black, MS remains divided by one of its most visible symbols. The family escaped, but Vernon Dahmer's lungs were seared and he died.
Parts of the Dahmers' bullet-riddled truck are now in the museum with several photos. The Mississippi Civil Rights Museum will span from 1945 to 1976.
"We think it's unfortunate that these members of Congress wouldn't join the President in honoring the incredible sacrifice civil rights leaders made to right the injustices in our history", White House press secretary Sarah Sanders said. Brice said the protesters are expected to come from all over the state for Saturday's 11 a.m. event to celebrate Mississippi's bicentennial and the opening of the Museum of Mississippi History and Mississippi Civil Rights Museum.
In a joint statement Thursday, Bishop Joseph R. Kopacz of the Catholic Diocese of Jackson, Bishop Brian R. Seage of the Episcopal Diocese of Mississippi and Bishop James E. Swanson Sr. of The United Methodist Church praised the two museums and said the Mississippi Civil Rights Museum will "serve as a significant acknowledgement and affirmation by our state not only of its accomplishments but of its sometimes bloody and shameful past". One gallery's ceiling shows decades-old racist advertising images. So's the remnant of a cross that was burned in 1964 outside white merchants' in McComb after they refused to fire black employees who registered to vote. But for Mississippians of the era, the struggle played out right outside their doors.