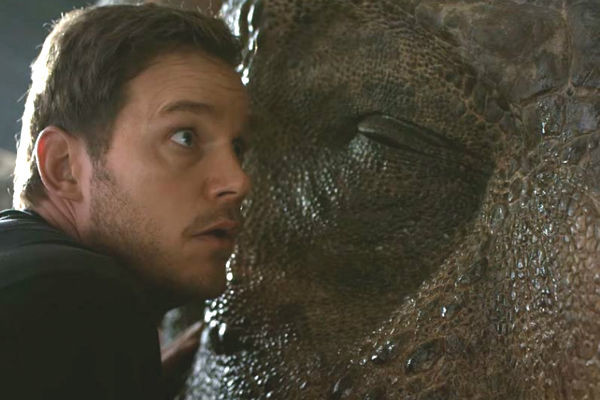 On Thursday, the officialJurassic World: Fallen Kingdom trailer was released, and it's filled with equal parts drama, dinosaurs, and Chris Pratt. Welcome to Jurassic World: Fallen Kingdom.
Dearing tells Grady that Blue, the velociraptor from the first Jurassic World movie, is still alive as the whole thing starts off quite slow and nearly tongue in cheek. This movie looks genuinely frightening, as it puts both the humans and dinosaurs in an equal amount of peril, with both simply trying to survive. The sequel also features the long-awaited return of Jeff Goldblum who played the self-professed "chaotician" Dr. Ian Malcolm in Jurassic Park and The Lost World as the franchise continues the storyline of weaponized dinosaurs introduced in Jurassic World.
Indominus is eventually conquered by a combination of the obedient raptors, the park's old T-Rex and the monolithic Mosasaurus.
More news: National Convention: Lawmaker wants PDP to elect credible leadership
More news: HUD claims decline in homeless count for 2017
More news: Pearl Harbor remembered at solemn Bradley Point ceremony
More than a decade has passed since Bayona's big break, though, and now the Spanish filmmaker is primed to break into Hollywood's blockbuster scene with Fallen Kingdom. Following a volcanic eruption on Isla Nublar, Claire wants to rescue them and enlists Owen to help. She reaches out to Owen Grady to let him know this is happening.
Dallas Howard's Claire Dearing, who worked as the high-heeled park manager in the 2015 chapter, founded a Dinosaur Protection Group in the interim. Think Turok. When they get there, it's going to be so good.
"Jurassic World: Fallen Kingdom" opens June 7, 2018, in Australia, June 8 in the UK, and June 22 in the U.S.