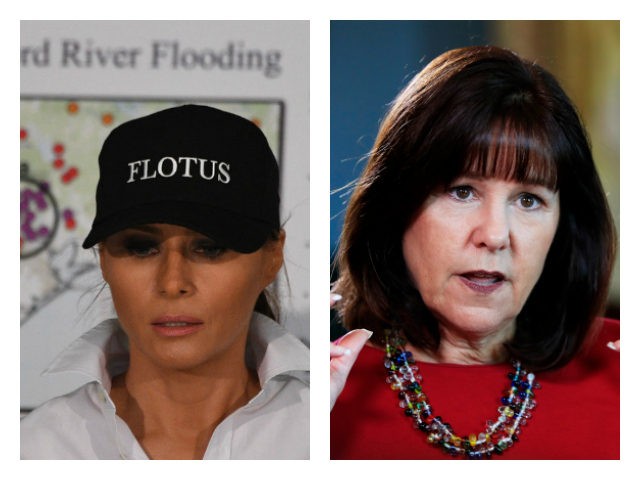 During a trip to Corpus Christi, First Lady Melania Trump and Second Lady Karen Pence made a stop at a Texas staple: Whataburger.
According to the White House press office, the two will take part in a meet-and-greet with first responders upon their arrival in Corpus Christi. They will also see the family's new FEMA manufactured housing unit.
The motorcade arrived at Charlie Marshall Elementary School at Aransas Pass in the afternoon and they visited a fourth-grade class. Trump shook hands with the students, who were being taught the difference between facts and opinions.
During a tour of the Coastal Bend Food Bank, Executive Director Bea Hanson explained how many families are impacted by their nonprofit, even after sustaining roof damage from Hurricane Harvey.
More news: China evades comment on Chabahar port launch in Iran
More news: Panama recalls European Union ambassador over tax haven list
More news: Snake hunters catch 17-foot-long python in Florida Everglades
Melania Trump definitely looked ready to get to work Wednesday when she stepped off the plane at Corpus Christi International Airport in jeans and boots.
On Wednesday, Trump and Pence stopped by Whataburger after meeting with Hurricane Harvey victims in the state.
Pence said it was an honor to visit the region with the first lady.
Stay connected with 3News for the latest news, sports, and weather.