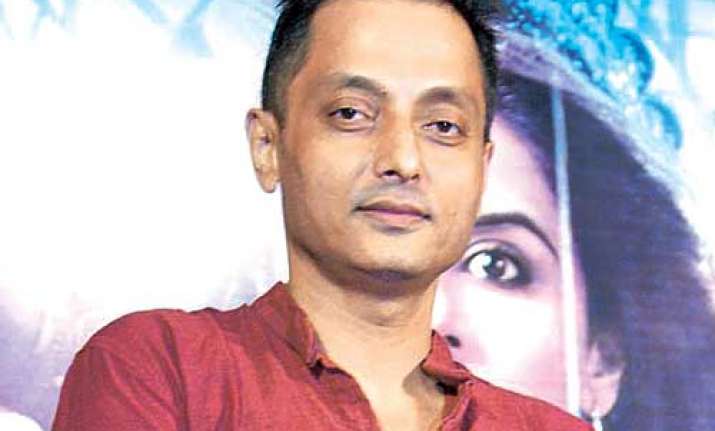 On the other hand, Nude director Ravi Jadhav has written a letter to the ministry to know the reason for dropping his film from the festival, "Give me some reason at least".
Ghosh confirmed the news to Indian Express but refused to comment further on the issue. He refuted it saying, "I sent a screener to the Directorate of the film festival three months ago and we were ready with a DCP of the complete film but no one asked for it". The film had been cleared by the jury as had been another film, Nude, which did not meet with the approval of the I&B mandarins.
However, according to the senior official, the original, uncensored version was submitted for IFFI, making the ministry deny it "exemption certificate" for the second time. "I respect the stand that Sujoy has taken but, more importantly, I am requesting the persons concerned to watch the films in contention and take an informed decision, preferably in consultation with the jury members". "However, the important thing is that 19 other films have also been chosen whose filmmakers have worked extremely hard to tell some very relevant stories and we need to champion these films along with the films that have been so unfairly left out", he asserted. S Durga and Marathi film Nude were recommended for screening by a 13-member IFFI jury, but were reportedly removed from the list by the ministry.
More news: Congress Declares US Military Support of Saudi Arabia in Yemen War Unauthorized
More news: Apple Watch accurately detects hypertension and sleep apnea, study finds
More news: Justice League Will See The 'True Superman'
He said he wanted the ministry to implement the jury's decision and include films in the final list. Instead of Nude, the Hindi movie Pihu by Vinod Kapri was finalised as the opening film of the festival. "I am really disappointed and shocked to hear that it has been dropped".
"I am all for creativity but the moment films come into the public exhibition space, their form and reception content change", said Tikoo, who is also a member of the Central Board of Film Certification (CBFC). It was selected as the opening film.
The national award-winning director also said that it is hard to accept that a selected film is removed from the festival without any explanation, "My film was chosen for this, you can't take away my right". Even as a high-decibel coalition of interest groups threatens to stall the release of Sanjay Leela Bhansali's Padmavati, the Indian Panorama section of the International Film Festival of India (IFFI), scheduled to open in Goa next week, has run into controversy.